Kokuto Umeshu with vanilla ice-cream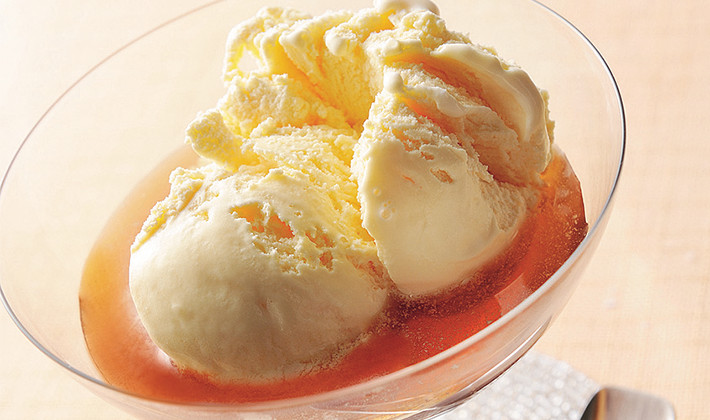 Ingredients
Kokuto (black sugar) Umeshu
Vanilla ice-cream
The fragrance rich and deeply mellow black sugar Umeshu. You'll never have enough of this rich taste that melts in your mouth like an after dinner dessert.
Cooking recipes
STEP.1

Just pour Kokuto Umeshu over the vanilla ice-cream and indulge yourself in the rich taste.!
Perfectly paired with ice cream, this is truly the best sweets. The sweet & tart taste of Kokuto Umeshu matches well with vanilla ice-cream that makes you feel happy every single time you taste it.