Kokuto Umeshu with milk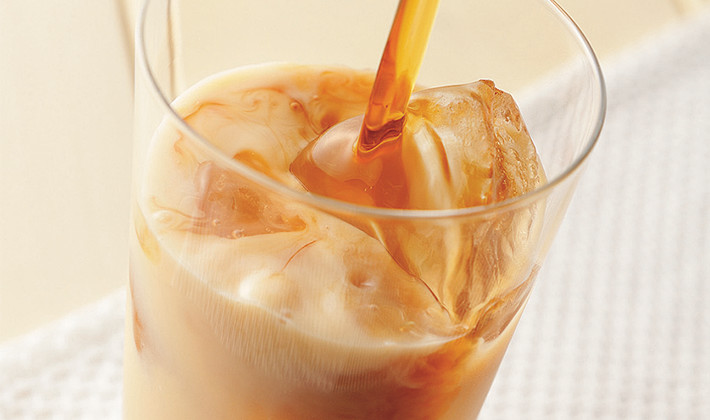 Ingredients
Kokuto (black sugar) Umeshu
Milk
The fragrance rich and deeply mellow black sugar Umeshu. You'll never have enough of this rich taste that melts in your mouth like an after dinner dessert.
Cooking recipes
STEP.1

An exquisite and a bit surprising yet super delicious mix. Try mixing 3 parts Kokuto Umeshu : 7 parts milk and you will have a Japanese-style fragrant latte cocktail for adults.
The taste of this drink is very soothing and gentle. Why not trying one before going to bed?