CHOYA Jelly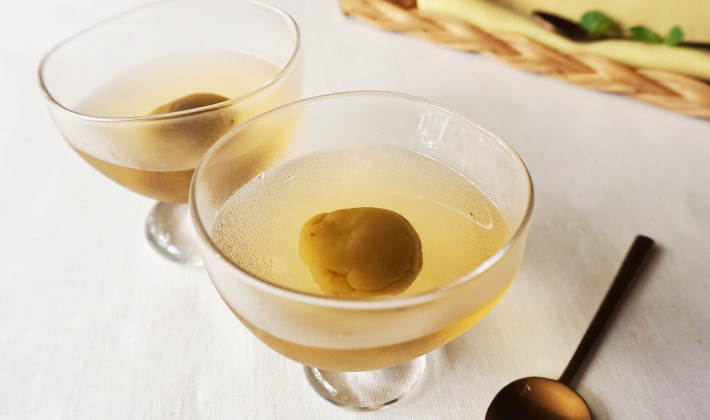 Ingredients
(2 servings)
[A] Umeshu…1/4 cup
[A] Powdered gelatin …2g
Honey…1 tbsp
Water…1/2 cup
Ume fruit (remove the seed) …2 pcs
The gentle sweetness of jelly is filled with the delicious flavour of ume fruit.
Cooking recipes
STEP.1

Put A in a heat-resistant container and let the gelatin powder soak. Put the ume fruit in a glass.

STEP.2

Heat [A] in the microwave for 40 seconds, add honey, and mix them to dissolve.

STEP.3

Add water to (2) and mix, then pour into a glass. Cool in the refrigerator to harden.
You can use sugar instead of honey as a sweetener.